I REMEMBER WHEN: I grew up in the 1980s
THE NEW WAVE: The 1980s was a prosperous period in the nation's history. We saw the production of the first Made-in-Malaysia car — the Proton Saga, enjoyed watching a slew of western television shows with the introduction of TV3 and benefited from the silicon revolution which brought computers into mainstream Malaysian society. Against this backdrop, the 1980s child had a relatively good time growing up. Arman Ahmad walks down memory lane as he reminisces about things which left a mark on his life
Aliph shoes
In the 1980s, Nike shoes were making it big everywhere in the world. In Malaysia, a pair of Nike shoes cost approximately RM200 — which was steep considering that a fresh graduate earned only about RM1,500 a month then. Perhaps sensing an opportunity, Sime Darby subsidiary Sime Darby Footwear Sdn Bhd began selling shoes under its Aliph brand.
With its slogan 'Cemerlang bersama Aliph' or excelling with Aliph, the shoe company took the country by storm with a massive advertising campaign. A pair of Aliph shoes could be had for as little as RM39.90 and it was relatively cheap compared with the Nike. While Nike shoes were associated with athletes, Aliph went the other way and found fame with rock groups which were often photographed in Malay entertainment magazines wearing their Aliph Hi Cuts.
In fact, rock band Search had a model dedicated to them — aptly named Aliph Search. Today, the humble Aliph shoe has become an icon and is sought by collectors and fans of the 'rock kapak' era. A pair which is in fairly good condition can fetch up to RM400.
Humour magazines
As advertising revenue and disposable income increased in the 1980s, the publishing industry came up with magazines that soon became popular. Among these were humour magazines like Gila-Gila published by Creative Enterprises Sdn Bhd as well as others like Gelihati and Mat Jenin. Loosely modelled after similar humour magazines in the west, these magazines soon became very popular with circulation reaching 100,000 copies per issue at one point.
VHS cassettes
The VHS cassette was an easy way to record your favourite TV show. It is quite perplexing why it is no longer used since no viable alternative to record TV shows has been invented.
Mimaland
Mimaland was the Sunway Lagoon of the 1980s. Located on a sprawling 120 hectare piece of real estate in Gombak, Malaysia's own Disneyland featured among other things : two giant slides, a massive swimming pool as well as dozens of amusement rides and games. The giant slide was intimidating for 8-year-olds at that time. Later, a dinosaur park was built featuring various dinosaur models. The park is now abandoned.
Bas Mini Wilayah
The ubiquitous Bas Mini was the hallmark of public transport in Kuala Lumpur and its surrounding areas. Belching black diesel smoke, and often with their engine cover propped up with a stick to help in cooling, the buses weren't pretty but were surprisingly efficient at ferrying people about the city, and were a cheap mode of transport at only 50 sen a ride. The bus drivers were known for a string of traffic offences, especially overloading, speeding and running the lights. In later days they were painted a shocking shade of pink, perhaps to appear less intimidating. A common joke in the 80s was to say that one travelled in a BMW, the acronym for Bas Mini Wilayah, and not the German-made luxury car.
Game and Watches
After the year-end examinations and just before the school holidays, it was common practice for teachers to allow students to bring games to school to while away the time. The Game and Watch was among the games that were popular then, along with traditional board games like Saidina and Snakes and Ladders.
Audio Cassettes
Cassettes were a popular way to distribute music before file sharing and MP3 players made it big. Music shops used to sell them for less than RM20.
Floppy diskettes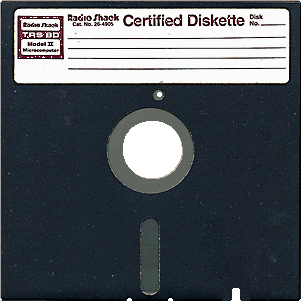 In the mid 1980s, personal computers were making headway in many schools. The first of these computers included the Apple II — which was sold with a 5 1/4 inch diskette drive. A typical diskette formatted with DOS 3.3 could hold 140 kilobytes of data. The diskettes were certified to be used on one side only, but you could actually cut out a write protect tab to allow the diskette to be used on the other side as well, effectively doubling its capacity. A typical 8GB thumb drive today can hold about 60,000 Apple II diskettes worth of data — and fit on a key chain.
Panda water color
Also a common item used in Pendidikan Seni classes, Panda Water Colors were the water colour of choice in the 1980s. The China-manufactured paint came in a box of 18 tubes.
McGyver, Knight Rider, Airwolf, Thundercats and Jem and the Holograms
The 1980s had a plethora of iconic TV shows such as McGyver and Airwolf. Families would watch these shows together after Berita TV3 which aired at 8pm on weekdays. Weekends were days for the kids with cartoons like Thundercats and Jem and the Holograms.
Marukawa bubble gum
The Marukawa Confectionery company of Japan began operations in 1888. Just after World War 2, in 1947, it began manufacturing bubble gum. In 1957, it began exporting its products worldwide from its Nagoya plant. One of its most famous products is the Marukawa bubble gum. Sold in boxes with three bubble gum pellets inside, the gum comes in orange, grape, strawberry and melon flavours and was particularly popular in Malaysia in the 1980s.
Ding Dang and Tora
Snacks Ding Dang and Tora were both produced by Kinos Food Industries Sdn Bhd in Pasir Gudang, Johor. In the 1980s, Ding Dang was promoted heavily via television. Each Ding Dang box contained a toy along with a plastic bag full of chocolate biscuit balls. It sold for 50 sen. Tora on the other hand, had a more expensive toy and sold for RM1. Tora was famous for the TV advert slogan "Tora datang lagi" or "Here comes Tora again".
Chunbe paste tube
The Chunbe paste was a standard implement in the Pendidikan Seni (Art) classroom in the 80s and 90s. Sold in simple squeezable plastic tubes, it was known as 'gam kanji' (starch gum) in school and usually retailed for 30 sen. The Chunbe glue comes in fancier packaging today.
By Arman Ahmad