Village turns special weed into a delicacy
SECRET RECIPE: Sayur Maman makes Kg Gedok famous
Village head Fahim Mahmud (left) and resident Zulkefle Abdullah showing the 'Sayur Maman' (inset), which is used to cook the special rendang maman dish, in Kampung Gedok, Gemencheh,
GEMENCHEH 30 April 2012: A PLANT, which is regarded as a weed, has put Kampung Gedok here on the Malaysian gastronomic map.
The vegetable, with the scientific name cleome gynander, is the secret ingredient of "rendang maman".
"Sayur Maman" is usually used to make a pickle dish called "jeruk maman" in many parts of the country, but this village is the first to use it to cook rendang.
The bitter green vegetable with medicinal qualities, has been turned into a delicacy by the villagers, using a traditional recipe of cooking it with coconut milk, cili padi, turmeric and asam keping (tamarind).
Kampung Gedok village head Fahim Mahmud, 49, said to meet the growing demand for rendang maman, the plant, which was originally found growing wild in the backyards, was now cultivated in farms.
"We currently produce about 10 tonnes of maman, especially during festive seasons.
"People of all races here and in surrounding areas now make the rendang maman, which is cooked with meat or fish," said Fahim, referring to the delicacy which is served as a main dish at functions such as weddings.
He said the village community, which caters for those who want rendang maman, had the opportunity to cook the dish for Prime Minister Datuk Seri Najib Razak and his wife, Datin Seri Rosmah Mansor, on two occasions.
Fahim hoped that the Agriculture and Agro-based Industry Ministry would assist the village, through funds and technical expertise, to market rendang maman in supermarkets as well as for export.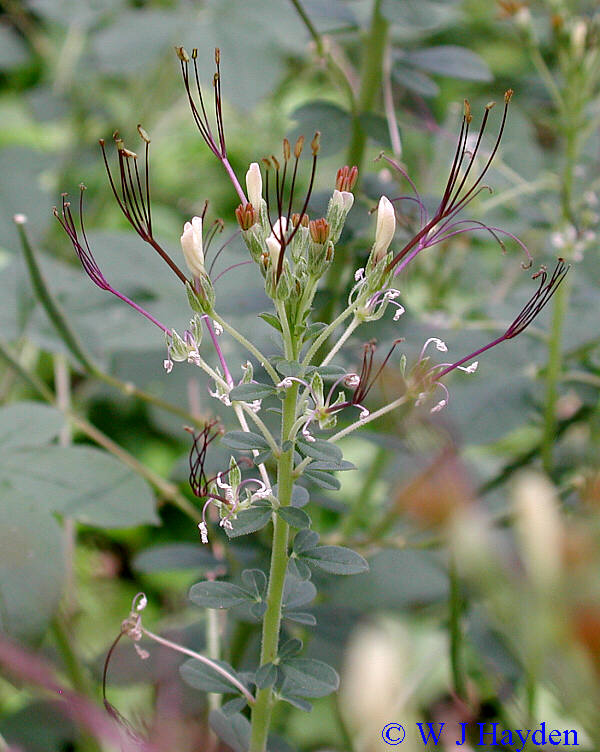 The cleome gynander, also called the spider flower, African cabbage, bastard's mustard, cat whiskers, manabo or phak sian khao, is a staple food in many countries including India, the Philippines and Thailand as well as countries in Africa.
Besides the stem and leaves, the white or purple-tinged flowers, fruit, seeds and roots are used for medicinal purposes.
The plant's odour resembles that of asafoetida, which is traditionally used in the treatment of blood pressure, haemorrhoids, rheumatism, diarrhoea, indigestion and liver and gall bladder ailments.
The plant is also used as an insect repellant and is grown together with vegetable crops, such as cabbage and french beans, to prevent insect attacks.
To further promote the village's charm, Fahim said he was planning to introduce a homestay programme at the former padi-cultivating area.
He said besides rendang maman, the village is also home to the traditional Tumbuk Kalang dance, traditionally performed by padi farmers in the evenings as entertainment while their wives prepared emping padi (flat rice) by crushing roasted padi kernels using the lesung (mortar).
By R. SITTAMPARAM